Okay vanners, here it is. As far as i am aware the x series panel vans with the lift up tail gate were a factory option for a standard panel van in the 70s 80s & early 90s unless you were purchasing the 'S Pack', 'Surfsider' or the 'Sundowner' models. (Sundowner, being Fords answer to the well known & famous Holden Sandman Panel van). These vans now 20-30 years later are becoming more popular & sought after than ever before, but unfortunately are becoming extremely rare & therefore also becoming quite valuable.

Most of these lift gate vans now are in a pretty sad & rusty state though & are being chopped up & parted out. So if you have a van with barn doors this is a great conversion to consider to increase the value, practicality, rear visibility, & of course enhance the style & looks of your van. The finished product will be sure to turn heads.

So after 12 months or so of searching high & low for the required parts on eBay, Gumtree, scouring wreaking yards, talking to other van enthusiasts on forums, blah blah blah, I've been pleasantly blessed by the man above, & have managed to acquire the needed parts to convert my 1993 xf van restore project to the cool bananas lift gate style van that I've always loved. LOL. ( A quick thanks to all you guys that have helped out with parts & answered questions
).
Then after hours of Google searches to get a bit of guidance for the job, from someone who has done it & taken some photos of the surgery along the way, um well I came up with absolutely 'zip'. So stay tuned to this channel over the next couple of weeks or 3, as i run through the process step by step, with photos of course of this well over due guide.

First of all, a word of WARNING, straight off the bat, I'm going to say, that this job is definitely not for the faint hearted & you should only tackle this yourself if you have some sort of experience with welding / metal fabrication, using power tools & automotive body works. If you mess this up, you're more than likely going to destroy your panel van beyond repair. So don't say I didn't warn you.


If you're confident great, have a crack like I did. If not, get some help from someone who is, like a panel beater. You're also going to need a few special tools to get through this.

STEP 1: Parts Required

Don't be disheartened if you can't find the parts at first, it may take some time & effort. Remember this stuff is becoming pretty thin & sought after, so be prepared to put in some effort & some $$$ once you do find them. They are there, & as I said earlier search eBay & other auction sites daily, search wreckers & ask people on forums & you will find them.

You're going to need.

1. A panel van with barn doors of course. LOL
.
2. Upper, lift tailgate door.
Pretty sure that the xa through to xh tail gates & upper doors are the same but someone is welcome to correct me if that's wrong?

3. Inside roof hinge brace & the hinges


Upper Hinges.
.
The barn door vans have a completely different profile than the lift gate models on & around the top gutter area, so it's not just a matter of welding the hinges in to the existing roof brace & you're done.
All this we will be cutting out. So if you're getting the brace from a donor van that still has it in place, make sure you have a good look at the way it's all put together & take some photos for further reference later when you're welding it all back in place again.
You can cut it off straight through the horizontal skin part of the roof above the gutter & then through the side leg supports were the circles are pressed into the steel. Using these circles will give you a good guide when welding it into place later to get it all positioned properly.
Even if it's rusty in this side leg support area, like most of them are, don't worry, just cut the rusted area & all out with the whole piece. It's easier to patch up the rust before you weld it back in place, than it is to be trying to re fabricate the correct shape of the profile because it's been cut off too short, cause you didn't like the look of saving the rusted bits. You'll see what I mean.

4. Lower tail gate from a ute with hinges & all mounting hardware.,
The top corners of the lower tailgate will have to be trimmed to allow it to close properly, more on this later.

5. Lower tailgate hinge mounts from a ute. ('edit' , we can fabricate these later to save some hard work & lots of cutting & welding of the whole section , your choice)
You'll have to cut from a wreck the section of panel on both sides that the lower tailgate hinges screw into right up to the lock catch section .

6. Closing striker plate brackets x 2 pairs
These are the cast brackets that the tail-gates lock into. You can use the ute ones for the locking mechanism on the top gate as well.. Don't just go for the first set you come across like I first did. There's good one's & there's crappy worn out ones as you see in the pictures here.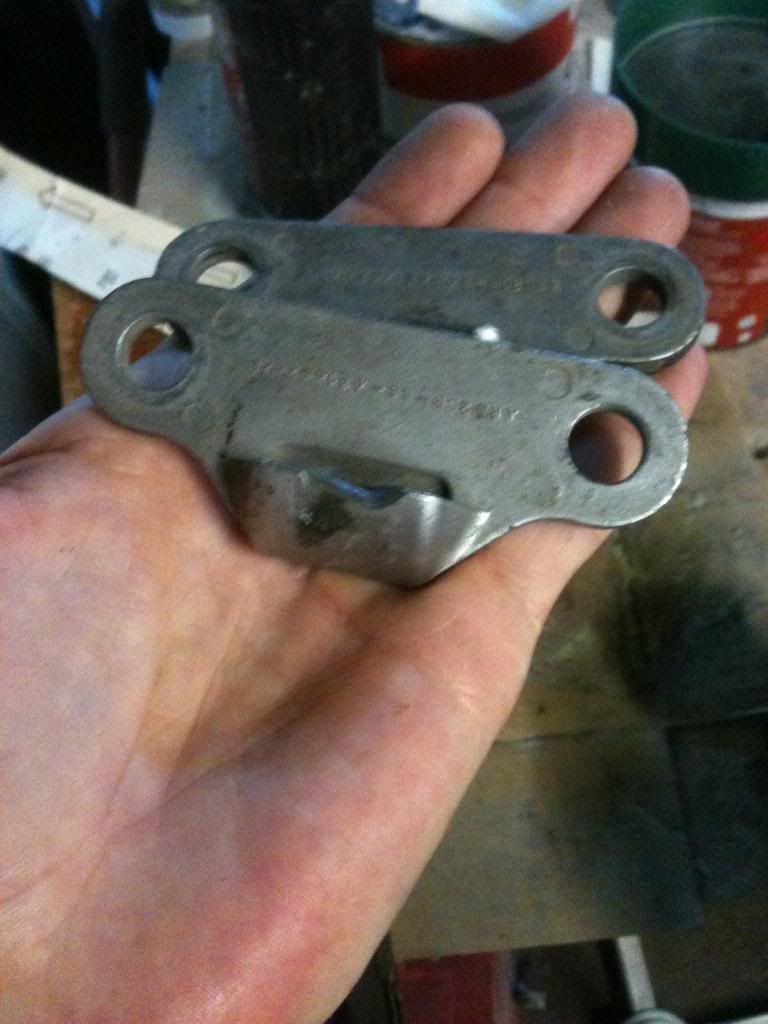 these are worn out ones .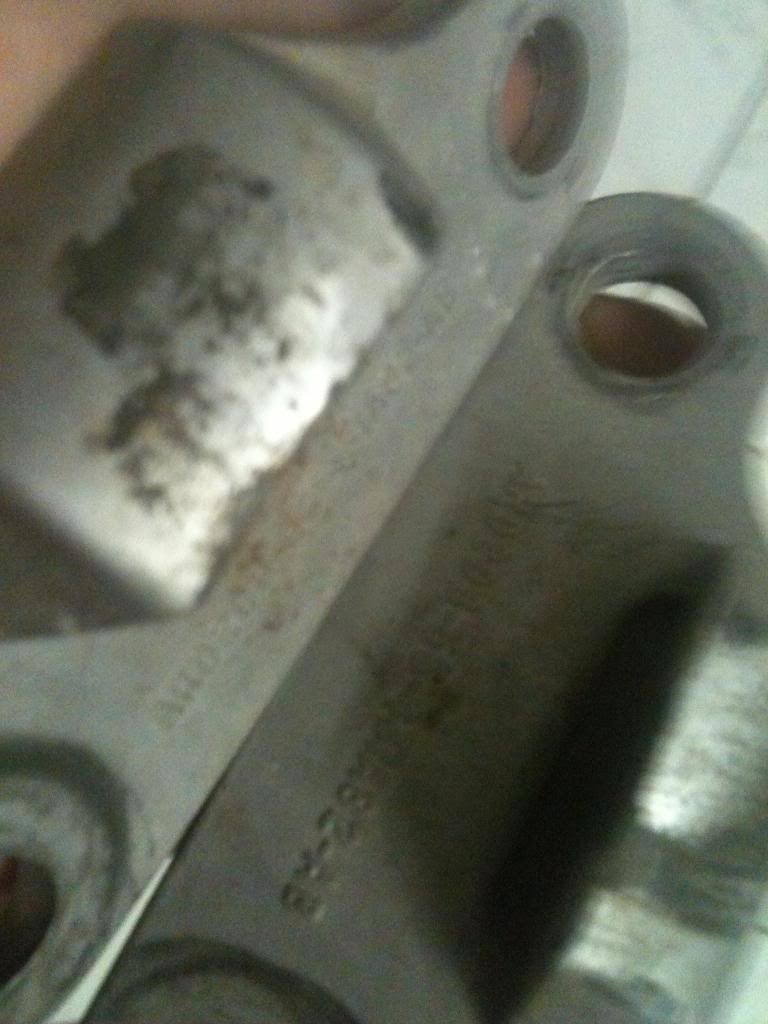 These ones are heaps better, see how the edges aren't worn nearly as bad.

7. Struts.
If you cant find the original mechanical type struts you can use gas struts like the ones that hold your bonnet open. Some people prefer to use these gas struts anyway as the old mechanical ones can be a bit rattly.



So that's it for this week, unless i think of something during the week that I've forgotten so far, that I can quickly edit in.
Next week I will be covering the tools you'll need & start putting up some of the photos I've taken of the process of unpicking your barn door roof brace & patching any rust in the lift gate hinge brace before it gets welded in.