Well after using Wes's method to fit my XR seats, i decided i was unhappy, and searched for a different way. Found a photo which shows the seats sitting more parallel to the floor pan like the original seats, a must i rekcon.
This is how they sit using Wes's method (great quick easy method looks awesome in your old xf sleeper
) just dont sit how i like it.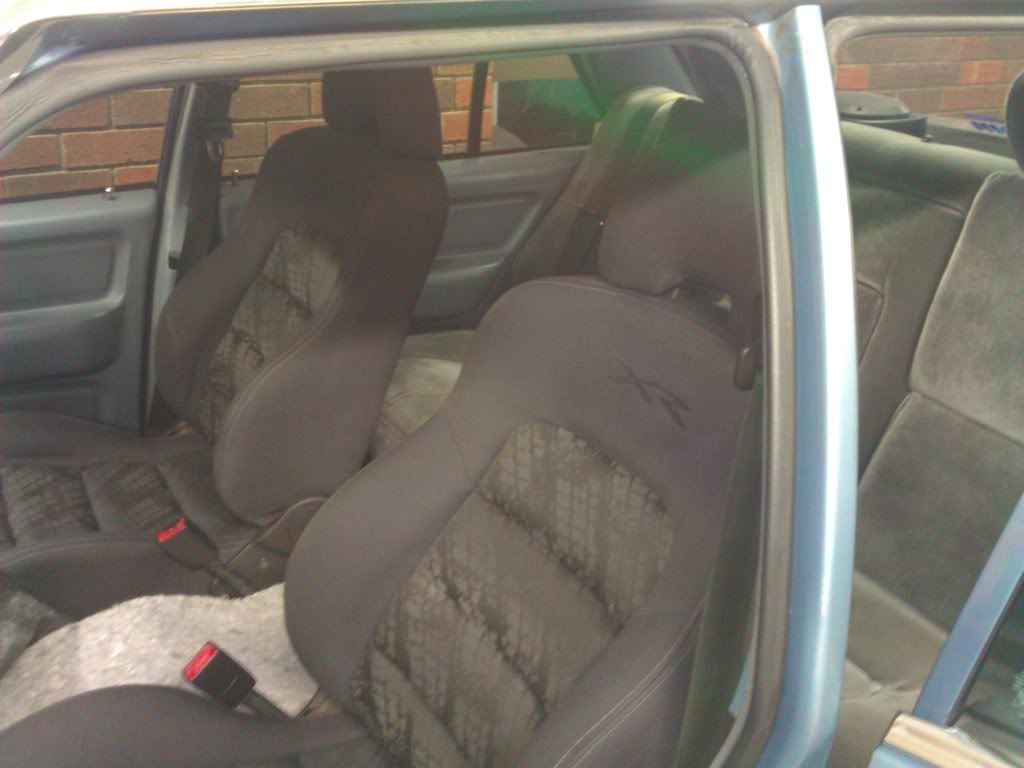 Now the new method, i recommend sitting the seats in the car with the rails unmodified and marking in the front holes on the rails onto the x-series ridge on the floor pan, where you want the seat to sit according how far away from the door trim and console, yadda yadda, very easy.
Once youve marked them, take the BA/BF rails of the seats, remove the white plug of its clip and cable tie it to the seat spring, allow clearance for the floor pan (
or just cut it all straight of, if not intending to use it again
), to remove the rails remove the 4 brass coloured nuts using a 13mm spanner and they will slide straight of.
Cut the cables for the seat belt buckle straight of and tuck up the cables using a cable tie
This is what it looks like underneath my seat: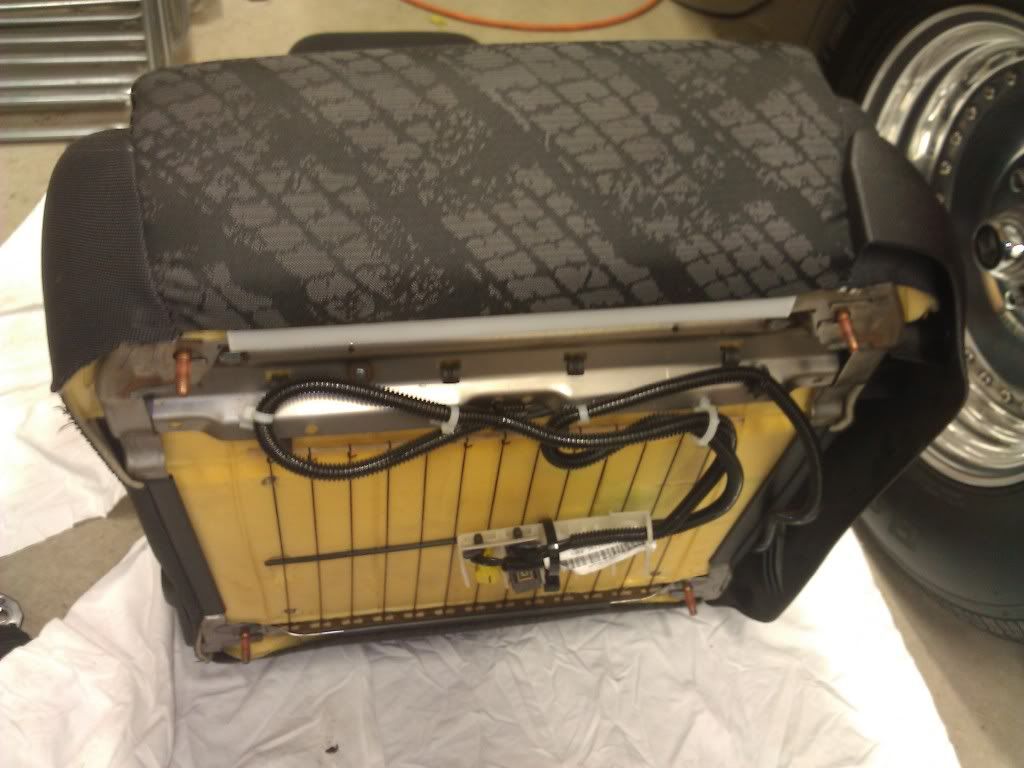 Place the removed rail in the vice, as you now want to remove the outer bracket of the rail using a hacksaw, didnt want to get out the grinder and send sparks flying through the garage where dads beast lays.
The outer bracket is the opposite to the seat belt buckle if you get lost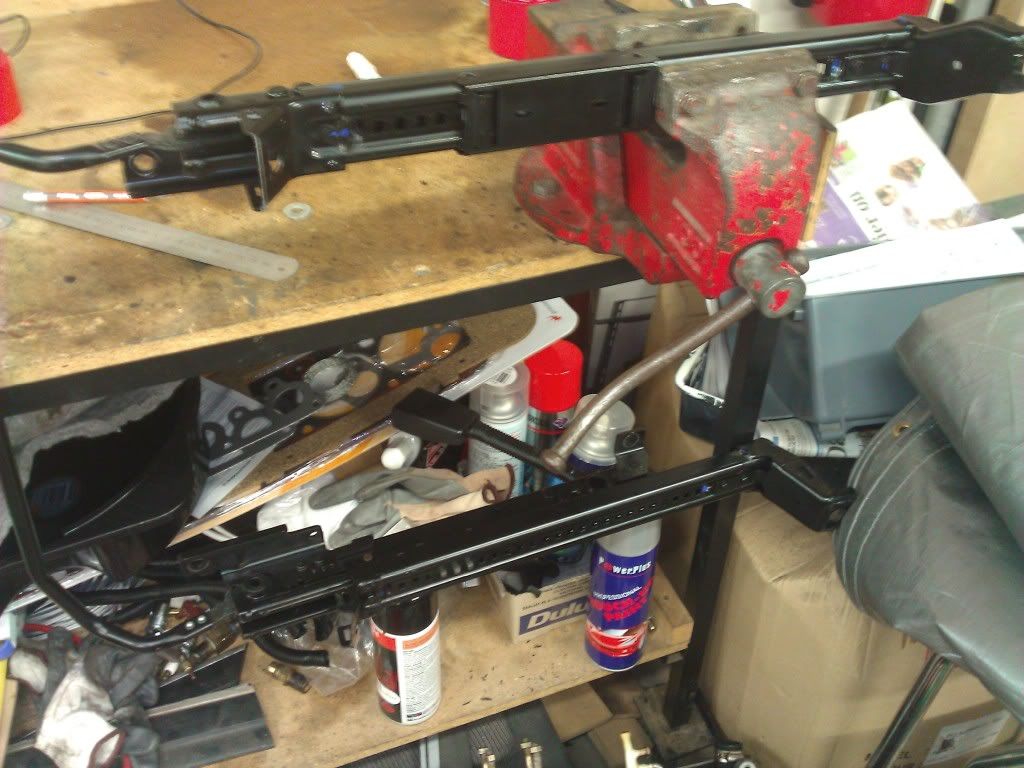 Cut one side of the rail until you cut through the first section (
3 sections, left right and the centre piece which is welded into the centre of the rail, look and you will see
)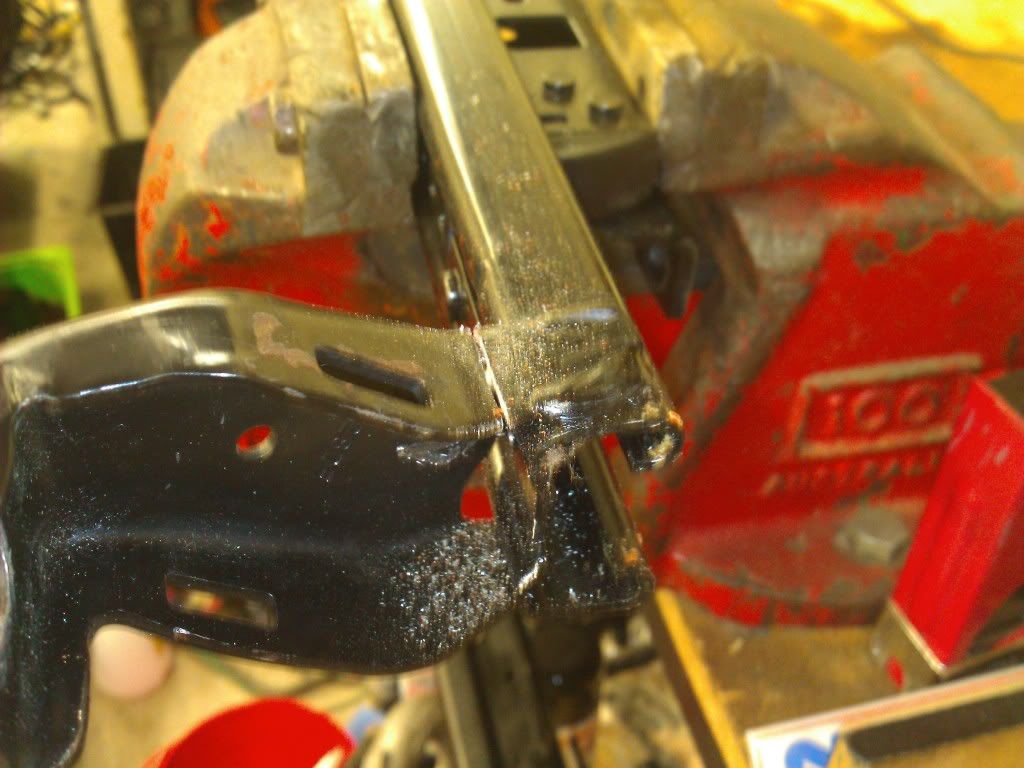 Once you have cut through that reposition the rail in the vice to cut the other side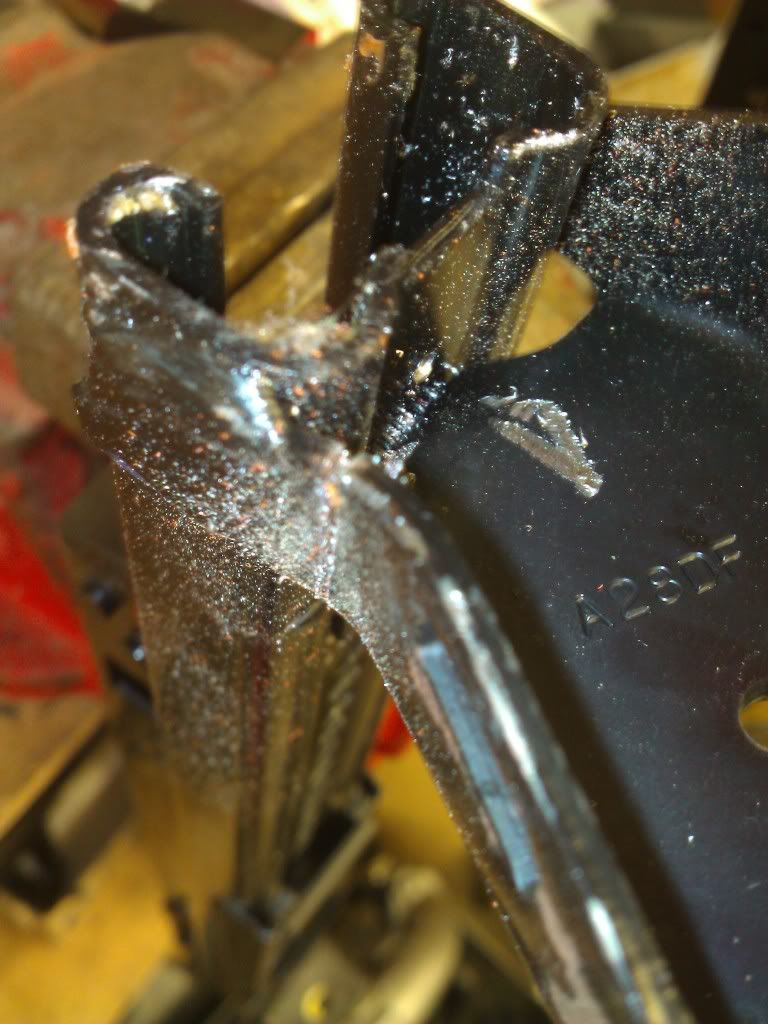 Now cut the centre piece of and remove the bracket from the rail
Cut as much excess of as possbile with the hacksaw and file down neat, like so
To remove the centre piece that is welded in two places grab a relatively small drill bit and drill through the centres, once through step up to a 16/64" drill bit (
almost as big as the weld
), drill straight through, you will only be able to half way and then the weld will spin with the drill. Take out the drill and get an old flat head, stick inside and pry out the weld, and then the other side will give aswell, do this for both of the welds and the bracket will come straight off.