LOL ok well this is going to be a real budget friendly tart up using mostly well chanced upon parts and a little know how and a shed full of discarded parts left over from the LTD build so its going to be a little slow off the bat but the end result will be true CBSV style
I have recently aquired a dinged up old farm ute, 89 XF Spack and really in need of a retirement, so i was chasing a workhorse to stop me towing a trailer behind the LTD to the jobsite and something that wasnt too flash but looked like a tradesmans tilly. I parted ways with 500 gold coins and drove it home, gearbox was spewing tranny fluid out everywhere it could and the brakes were shot, sticky valves and a bad carb ment it was a real slow cruise aswell.
Heres a pick of it when i first got it home, in a bad way of sorts but it has potential, i fitted up the dragway indys i had as a spare set of shoes incase the fuzz didnt like my 18"s on the LTD, just to get it home so it has begun
So i set about getting it ready for RWC, cleaned out the rats nests and did some reletively quick rust repairs, nothing too bodgey i promise
After all was said and done i had a registered ute with tray full of tool boxs all in a week ends work
Here she is now with a quick tart up to stop it looking like it was off to the crushers
Paint is really sad and shes got a bit of cellulite around the bum but from a distance it nearly looks ok. So after a while i got a bit of a bug biting at my toes, you know the one, and went back to work on it, this time with a little bit more of an idea about what i was looking for. So i kept my good eye out for a new front end as im a bit sick of the XF look as ive had a fair few in my time and always wanted to build an XE ute. So amazingly I chanced upon an old XE with a good front clip and a lot of cancer everywhere else. handed over another 150 coins for it and towed it home, sorry i didnt think to get any before pics but it was in real bad shape, someone had done a top job on the prep work and used a 2k primer over the factory white paint, grabbed it real well but then used some crappy as heck black industrial enamel over the top so it got a good shine but full of runs and rejection and worst of all didnt have a chance of bonding to the 2k primer so it was flaking off everywhere.
Heres the donar ute, the chickens new roosting house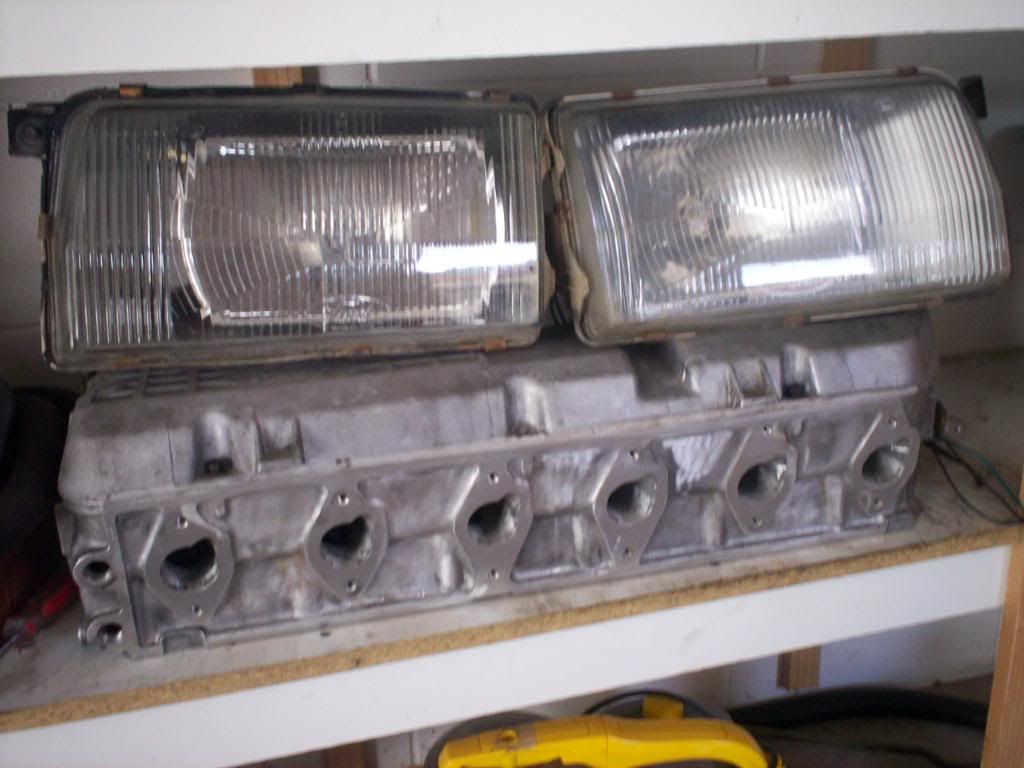 As you can see the paint is so crappy it is simply peeling off with the aid of a planer blade and some elbow grease, so im just removing an old rust repair job that was done to the front of the bonnet and was flaring up again, grinded it out and fibreglass bogged it back into shape and filling it now
Heres the spoiler that got the same treatment, i am really surprised at how well it restored, it was really worse for wear and just needed all the crap scraped off sanded smooth and painted. Covered in bog dust but it looks like a bought one
Extra little goodies that come with the ute are a set of front coils, kings superlows, pacemaker tri-Y extractors and a 2.5" lukey system, coils will go in when the old front comes off the the zorst is in and along with the XE webber which was in good nick compared to the XF webber that was on it
Also on the list of things to swap is a XE solid state dizzy in the place of the EST setup, it needs a bit of an overhaul but will be done when i pull the engine out and swap it over from the XE into the XF aswell, i suspect it has a bit of a cam and the head has some intersting valve springs in it so it will get a backyard port/throat job just like the one in the pic above, coupled with a 350 holley on a mid range manifold should be a stout little combo all on our low low budget.
So i also got a tray full of discarded parts inlcuding doors, alts, starters, and other various crap, will have to sort that out one day.
Extra parts i have already swapped into it along the way are the B&M shifter from the old auto days in the LTD, still needs a surround made up for it, a good 60amp alternator, EF starter motor, a cheap saas steering wheel i had in the shed, and a spare tailgate that was a little straighter than the one it came with, and a tail light off my other donar ute back in mackay where the gate came from.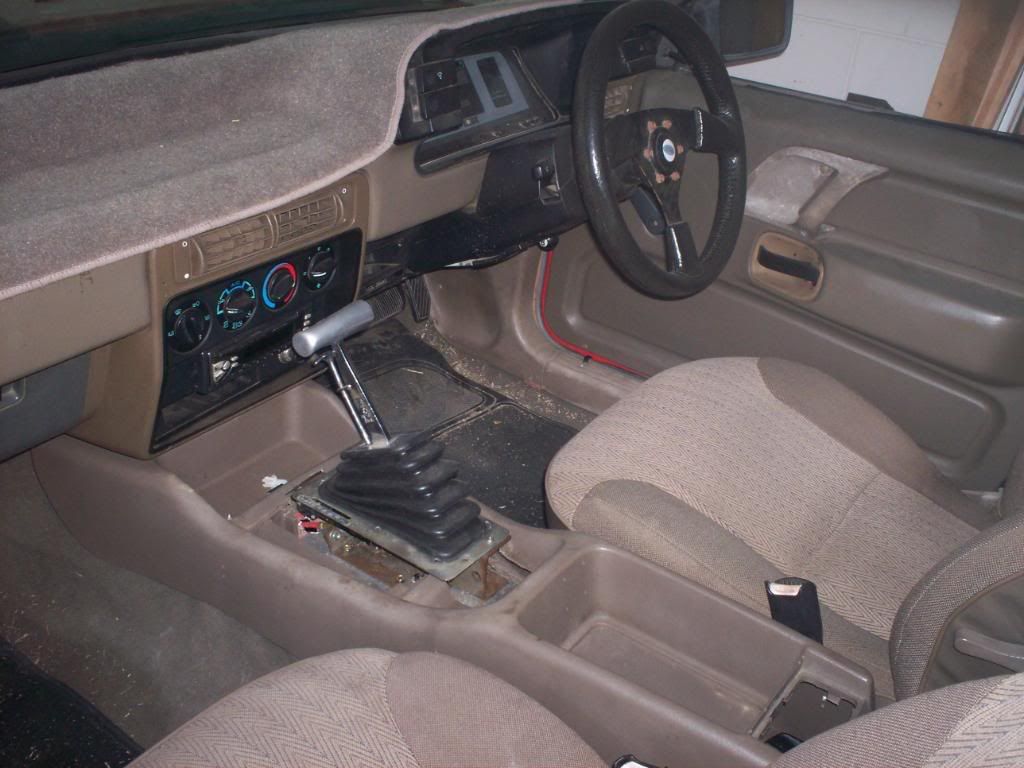 So some more updates will follow as soon as i finish the panel work and paint, ill fit it up inlcuding the springs and post some progress pics
So far all money spent includes
500 ute
150 spare ute
35 paint/bog
Ill keep a running tab on it all but i would expect it to turn some heads at under a 1000 bucks, as long as i dot get carried away like the last time
Edited by n00bus m@x1mus, 23 February 2010 - 03:17 PM.